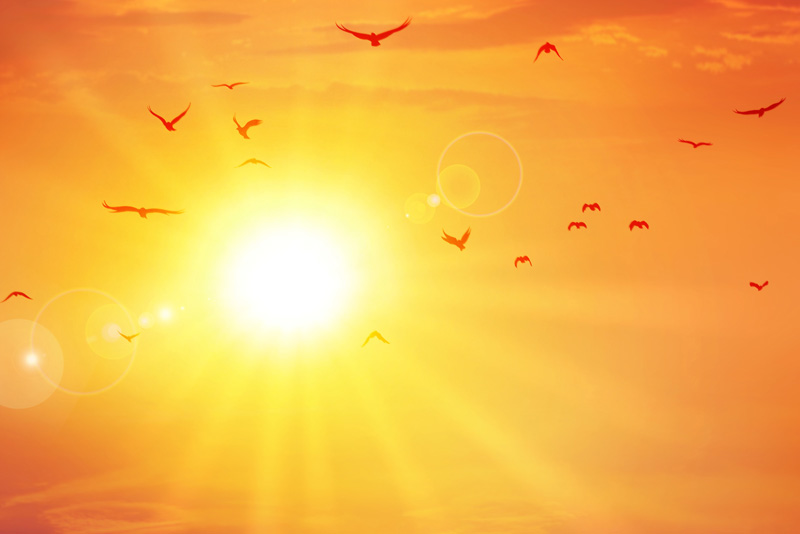 These articles are my thoughts concerning holidays and some days that I don´t consider holiday.
A Moses Costume


Many parents struggle with the idea of attending or letting their children attend a Halloween or Costume party. One alternative is to dress in biblical costume.
A Verse for the New Year


What will be your focus for the New Year? I look for a bible verse to serve as a solid direction for life.
About Halloween


My feelings about Halloween in an open letter to my friends.
Christian Family Vacation in the Ozarks


If you've had enough of thrill rides and amusement parks, think about making your next family vacation a Bible experience.
Christian Holidays


Christians observe holidays as a way to acknowledge and celebrate what God has done for us. You may not have heard of some of these special days or you may hold other days of particular importance.
Christian Holidays - January Through April


Mark your calendars. There may be some holidays here that you have not heard of.
Christian Holidays - May Through August


You may not have heard of these Christian celebrations. Some churches observe these special days and others do not. This does not make one church better than another. Knowing about these festivals increases knowledge and communication between denominations.
Christian Holidays - September Through December


Do you know these Christian Holidays? Not all Christians celebrate these days but knowing what they are helps us to understand Christans from other denominations.
Christmas


These are articles about everything surrounding Christmas.
Easter


These are articles about Easter and all days surrounding Easter.
Famous Mothers in the Bible - Quiz


Do you know these women? Test your knowledge of the mothers of the Bible.
Famous Mothers of the Bible


This is a fun Mothers Day quiz. Do you know these women?
Halloween - Showing Your Christian Faith


Some Christians suggest that being visible on this day is the best way to make a statement for Christ.
Love Quotations From the Bible


The love that we feel for each other is an extraordinary gift from God. It is a gift that we receive with joy and celebrate on days like Valentines Day. Add biblical love quotes to your Valentine's card.
Magic, Divination and Witchcraft


Did you know that magic, witchcraft, divination and other forms of the occult were practiced in biblical times and are recorded in the Bible?
New Year's Eve Tradition and Superstition


It's our inclination to be in control. For centuries, people have devised plans to rule events. Who is really in charge of my future?
Queen Esther Costume


Queen Esther was a beautiful Jewish maiden who became queen of Persia. Her costume would consist of beautiful fabrics, jewels and great hair.
Saint Patrick


We see a lot of celebrating on March 17, the day we call Saint Patrick's Day. Let's look at Patrick and see what can be learned from him relating to living a Christian life.
Saint Valentine


We Americans spend a lot of money on love. Much of it centers on one day, Valentine's Day.
Successful New Years Resolutions


These steps can help you achieve your goals for the next year and change your life.
Thanksgiving


These articles on thanksgiving presesnt some different views of the holiday.
The Blessing Box


Transform an ordinary life into one of excitement with one simple habit.
The Origins of Halloween


Can you be a Christ follower and observe the Halloween tradition? For the answer, lets look at where the tradition started.
The Perfect Father and a Father's Day Prayer


If there was self-help book that guaranteed the reader would become the perfect father, I'm sure it would be a best seller. There are few men who embark on this important role with the intention of being a failure.
The Symbols of Halloween


We tend to think of these figures as harmless folk fantasies and creatures of children's imagination, but is that the truth?
Things I Don't Need in the New Year


Instead of making a list of what I want for the New Year, I'm starting this year by listing the things that I want God to take away.
What Love Is


Valentines, flowers, and candy are romantic ways to express your love. However, they are a dim reflection of love as described in the Bible.
Editor's Picks Articles
Top Ten Articles
Previous Features
Site Map
Follow @LynneChapman
Tweet
Content copyright © 2018 by . All rights reserved.
This content was written by . If you wish to use this content in any manner, you need written permission.
Contact Lynne Chapman for details.